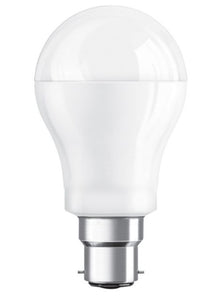 Premium quality 8W LED Light Bulb - B22 Bayonet
Highest quality compact bulb. Plastic coated aluminium base with aluminium heatsink enables high output from the smallest possible size plus a 140° beam angle ensures great concentration of light where needed.

Excellent power savings.

By replacing your household incandescent bulbs with these very efficient LED bulbs you can save thousands on your energy bills, as illustrated on the Energywise website.
---